When I am writing my weekly plans, I want somewhere nice to keep them.  I've experimented with different formats — from the detailed plans of my student teaching experience to the required format at my previous school — and I have found that ultimately I like simplicity.  I like a simple list of what I am going to do each day, and I like to be able to see all five days of the week at one time.  Because I use my curriculum standards to literally guide the progression of my science units, I don't need them cluttering up my plans.  Similarly, my objectives are identified in my unit plans, so I can leave those out.
What I do include is the progression of activities each day — including my warm up/bell ringer, the main activity/activities, the wrap up, and any homework that is assigned.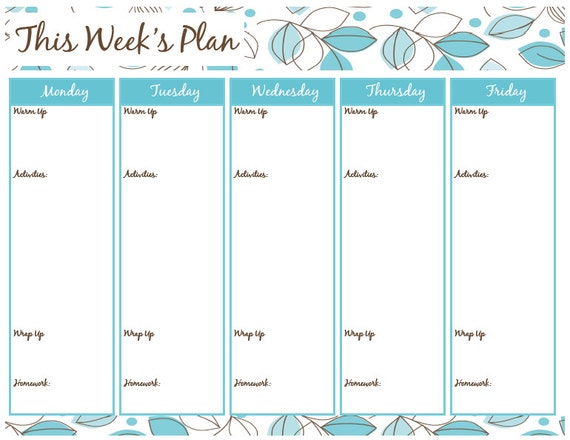 I have also created matching attendance sheets, assignment records, and monthly calendars.  I plan on using the spiral binder machine at school to create a planner for myself, but these documents can just as easily be placed into a three ring binder.
The weekly planner is now available at my Etsy shop, Eva M Designs, and the rest of the documents will be posted soon.